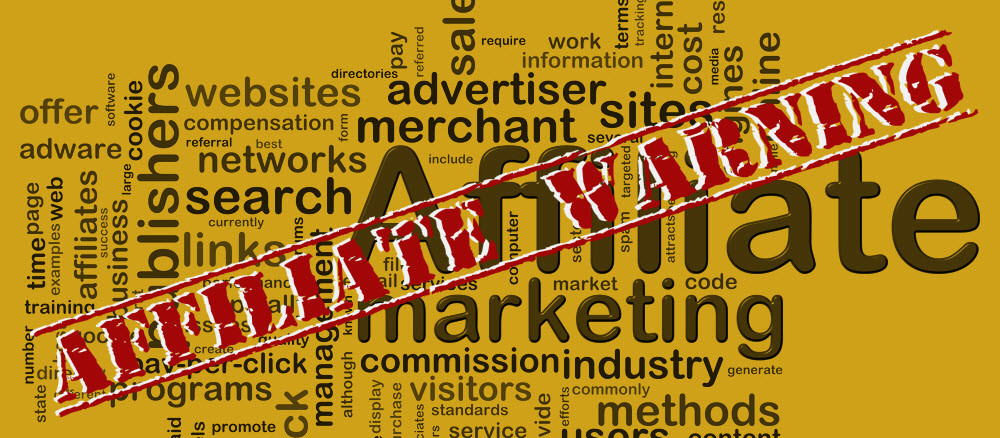 Tragic (Legal) Mistake 6: See How Rogue Affiliates Can Cost You Money
Tragic (Legal) Mistake 6: See How Rogue Affiliates Can Cost You Money
By Chip Cooper, Esq.
Rogue affiliates are those who engage in deceptive marketing practices. And, unfortunately, this can cost you money.
A common question internet marketers and online salespeople ask is: Am I liable if one of my affiliates uses deceptive marketing practices?
The answer is: Sometimes. Your liability depends on the circumstances, and especially how you managed the affiliates.
The Federal Trade Commission has had several cases in which affiliate marketers were penalized for engaging in deceptive marketing practices. Some of their recent cases where affiliates and even the managers high up the chain were fined included:
false and unsubstantiated claims
false news reports
claims of test results that were not true
fake testimonials
In one of the recent cases, the FTC held the manager liable for failing to market the affiliate's marketing practices. The marketer was not teaching affiliates to make false claims, much less promoting it. But because the marketer did not monitor their actions and prevent the false claims, the marketer was held partially to blame.
Online entrepreneurs should know that their affiliates' actions can generate liability for the internet marketer. This is especially true when the internet marketer doesn't monitor their actions and break the relationship with those who use deceptive marketing practices.
How can you avoid this liability?
Basic Truth in Advertising
We touched on this during Mistake 1, but let's review the principles involved.
Claims about the product that would influence the consumer's decision to buy the product or service must be truthful. The claims cannot be misleading, and they must be reasonably substantiated. For example, you can't say the product is the best on the market unless a group like Consumer Reports or a neutral third party like a Professional Engineer has test data showing that your product is superior to the competitors in some way.
Your ads must be truthful. Claims that are true but omit a material factor important to consumers are considered deceptive. For example, stating that your product rated first in a taste test is truthful, but it is deceptive if the taste test was done using company employees who would be biased.
Claims by testimonialists and endorsers must meet these same standards. And you are required to say when someone was paid for their endorsement or did not actually use the product.
Marketers must have proof of the endorser's success story experience. If you don't, the ad is deceptive. If the success story is documented, you must still disclose whether or not the results are typical. This is why so many ads state that someone's weight loss results are not typical.
Before December, 2009, you could use an endorser's success story as an endorsement. You could use their results were atypical, as long as a disclaimer that results were not typical accompanied the endorsement. After December, 2009, this is no longer sufficient. You must describe the generally expected results, not tout the exceptional cases.
When there is a material relationship between the marketer and endorser or testimonialist, it must be disclosed. For example, you must disclose that the marketer is a family member, an employee or paid for their participation. Likewise, you must disclose clearly and conspicuously when someone is paid for their testimonial.
Affiliate marketing isn't a free-for-all protected by the First Amendment. When there is a financial relationship, it is commercial speech and can be regulated by the FTC.
Affiliate advertisers must identify paid advertisements. Fortunately, when it is clearly a paid ad, additional disclosures on the commissions paid aren't necessary.

The Problems with Affiliate Marketers
Affiliate marketers are drawn to deceptive marketing practices because they are engaged in performance marketing.
What does performance marketing mean? And why does it cause problems?
Affiliate marketers are paid based on the performance of a completed action. They are paid to close deals, and they may skirt the law in an effort to seal a deal. They may violate the truth in advertising rules in order to improve their numbers.
Affiliates are compensated based on the traffic and conversions drive to the advertiser's site. They are paid more when they maximize conversions, and this may lead to deceptive marketing practices to maximize conversions.
The FTC is concerned about rogue affiliates. It also knows that marketers may tolerate deceptive marketing practices on the part of affiliates because of the marketer's financial relationship with the affiliate. While the FTC punishes those who deliberately teach affiliates to engage in deceptive practices, it also punishes marketers who may have turned a blind eye to affiliates with deceptive marketing practices. This means you could face financial penalties due to ignorance, because the FTC assumes it was willfully ignoring what the affiliates did as long as they delivered.
What You Must Do if You Market Through Affiliate Networks 
The Federal Trade Commission requires internet marketers to have reasonable programs in place to train affiliates in legal advertising practices as well as plans in place to monitor them. The key term is "reasonable". What does the FTC consider reasonable? Again, that depends.
The FTC says that if the product or service could harm consumers physically or financially, high levels of supervision are required. For example, you must more closely monitor affiliates selling weight loss products that could land someone in the hospital than selling ladies' accessories.
The affiliate marketing program must include things like monitoring the affiliates' message, educating them on what can and cannot be said about the product or service. Marketers have a responsibility to monitor what affiliates say about the product.
Marketers must follow up with those who engage in questionable marketing practices. And FTC regulations require you to terminate those who deliberately engage in deceptive marketing or who have repeatedly violated your rules. Failure to terminate rogue affiliates is treated as deliberate non-compliance, and it opens you up to massive liability claims in court.
The FTC recently required an internet marketer to adopt more stringent requirements of affiliates.
These requirements included: 
Clearly informing all affiliates that engaging in deceptive marketing practices resulted in termination of the affiliate relationship and that the affiliate would forfeit all monies still owed.
The marketer had to monitor all affiliates at least once a month, and the marketer could not disclose when the monitoring would take place in advance. The monitoring had to encompass checks of the affiliate websites, marketing emails, banner ads, sponsored search terms and pop-up ads.
All consumer complaints about the affiliate had to be promptly and completely investigated.
Consumers who bought products due to deceptive marketing practices had to receive a full refund within five business days.
Payments and charges to the affiliate engaged in deceptive marketing had to stop as soon as they were identified.
Any affiliate engaged in deceptive marketing practices must be terminated immediately.
Retain documentation that you followed up with the affiliate that they violated your marketing and messaging guidelines so that you aren't sued for withholding payment.
Conclusion 
Unless you structure your business model to avoid classification as an affiliate marketing scheme, you must monitor and manage affiliates. Your job no longer includes training them in marketing the product and letting them go. If you have a financial relationship with the affiliate, you are required to monitor their marketing methods and deal with customers who report fraud.
The Federal Trade Commission and states are cracking down on affiliate marketing, especially online marketing. At a minimum, you must implement a monitoring program that meets the core elements we've discussed in this chapter.
It is not yet known whether the FTC will apply its more stringent regulations on marketers without a prior record of deceptive practices. However, you should implement a plan to manage and monitor your affiliates so that you've eliminated this liability risk before any stricter standards could be applied to you.

Here's How To Make Sure You, Your Business & Website Is FTC Compliant
By now it should be clear how important it is for you to be FTC compliant. But how can you do that without spending $7,500-$8,000 or more on Internet Attorneys?
Smart business owners around the world are doing it with the help of FTC Guardian.
FTC Guardian is a service that is 100% focused on helping to keep you get and stay FTC compliant and fully protected. And right now, we are offering a free training to give you the knowledge, information, and guidance that you need to stay out of trouble with the Federal Trade Commission.
Free Compliance Workshop: Join Chip Cooper, Esq., the #1 FTC Compliance trainer in the World, for a one-of-kind, completely free online compliance workshop. Workshops fill up quickly, so register now.
Here are some of the things you'll discover on the training:
Real-Life Examples of People Who Didn't Think They Were At Risk, But Who Got Nailed By The FTC, And Why It Could Happen To You, Too
The 3 Enormous Powers The FTC Has That Can Change Your Life – And Your Family's Life – Forever!
How to Avoid FTC Claims When Collecting Leads With Optin Forms
3 Privacy Policy Mistakes Every Digital Marketer Is Making, And Why You're In The FTC Crosshairs.
Remember: legal protection is a massively important part of your business, and it's one you cannot afford to ignore any longer.
Go here to register for our next FREE training and make your business is FTC compliant today!
Disclaimer:  This article is provided for informational purposes only. It's not legal advice, and no attorney-client relationship is created. Neither the author nor FTC Guardian, Inc. is endorsed by the Federal Trade Commission.