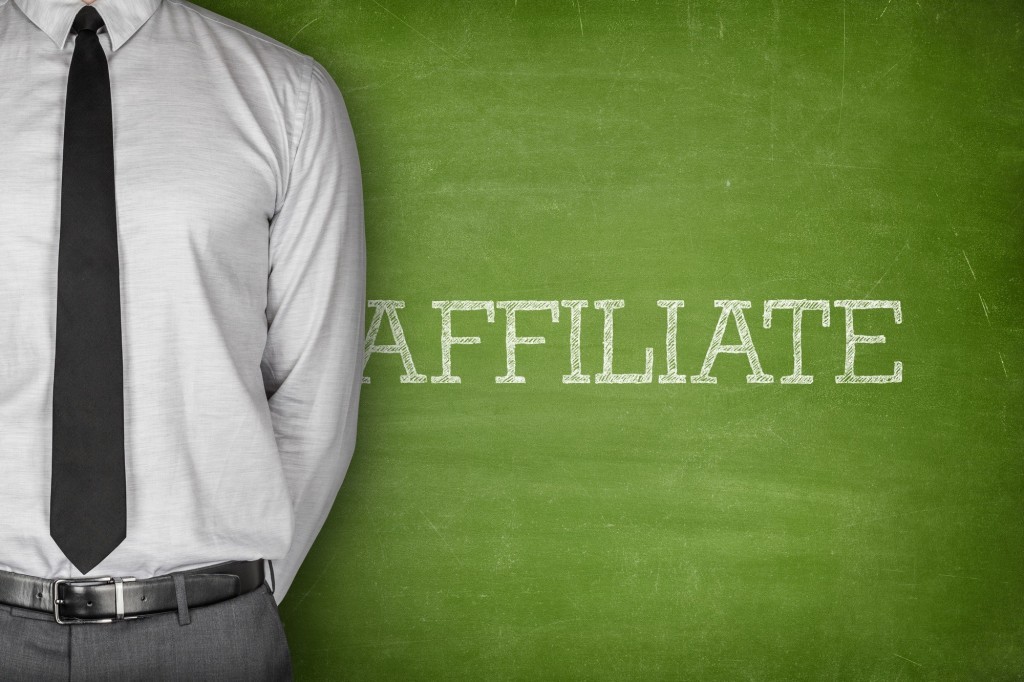 Marketers – Are You Liable For Your Affiliates' Trademark Infringement?
Marketers – Are You Liable For Your Affiliates' Trademark Infringement With Sponsored Keyword Ads?
By Chip Cooper, Esq.
Scenario: You're an online retailer, and you've got a network of affiliates that are committed to selling your products.  You expect that your affiliates will engage in online advertising to generate sales. Some of your affiliates will purchase keywords for sponsored ads from major search engines including Google and Bing, and some of these keywords may be trademarks of your competitors.
Consequence: The purchase of a competitor's trademark as a keyword is likely to result in litigation.  
Thus begs the questions: Do your affiliates' purchases of a competitor's trademark for sponsored ads amount to trademark infringement?  And if so, will you be held liable for  your affiliates' trademark infringement?
Keyword Ad Litigation Trends
The practice of selling and purchasing keyword ads that contain competitors' trademarks continues to be hotly litigated. To date, most of the lawsuits filed by trademark owners have been aimed at the sellers of the keyword ads – the major search engines, primarily Google.
The current trend of the law seems to be that neither the sale of keyword ads using trademarks (by search engines) nor the purchase of these keyword ads (by advertisers) is inherently infringing by itself. The focus now seems to be shifting from the sale and purchase of the keyword ads to the precise wording of the ads generated by the keywords.

To date, there has been little if any guidance from court decisions regarding whether online retailers can be legally liable for keyword ad buys by their affiliates – that is, until the recent case of 1-800  Contacts v. Lens.com decided by a Utah U.S. District Court.       
1-800 Contacts v. Lens.com
1-800 Contacts sued Lens.com for trademark infringement based on purchases by Lens.com and its affiliates of sponsored ads that contained 1-800 Contacts trademarks and variations of them.
The Court ruled that Lens.com was not liable for trademark infringement for its purchase of the keyword ads stating "… that the mere purchase of a trademark as a keyword cannot alone result in consumer confusion".  Also, the court noted that Lens.com had not used 1-800 Contacts exact trademark, only variations of it.
After dismissing 1-800 Contacts' claim against Lens.com for Lens.com's purchases of keyword ads and the wording of the ads the keywords generated, the court turned its attention to the issue of whether Lens.com was liable for its affiliates' purchases of keywords ads. In its analysis of this issue, the court addressed:
whether the keyword ads purchased by affiliates were infringing, and

if so, whether the infringement by affiliates could be used to hold Lens.com. accountable.
Regarding the first question, the court focused on "… not just what keyword was purchased, but what was the language of the advertisement generated by that keyword". The court ruled that some of the affiliates went too far in their ad copy because they used the exact 1-800 Contacts trademark.  This caused a "strong likelihood of confusion" and therefore infringement.
Regarding the second question, the court ruled that the actions of Lens.com's affiliates could not be imputed to Lens.com because Lens.com used the Commission Junction affiliate network to acquire its affiliates, and for this reason Lens.com didn't know who most of the affiliates were and had little direct contact with them.  The court noted that Lens.com had nothing more than "general information" of its affiliates and their activities, and ruled that [Lens.com] therefore cannot be charged with contributory infringement because Lens.com had no actual knowledge or willful blindness based on that information.
Conclusion
The 1-800-Contacts v. Lens.com case is important for keyword ad cases for at least two reasons:
the court made it clear that it's about the ad copy, not the ad buy, and

online retailers won't be automatically be held liable for infringing ads placed by their affiliates; the result will depend largely on what information the retailer had regarding the identities of the infringing affiliates and their activities,  and what it did (or didn't do) with that information.
Although this case is not the last word on the issue of a retailer's liability for keyword ads placed by their affiliates, it does provide some guidance regarding where this emerging trend will lead us in the future.
Here's How To Make Sure You, Your Business & Website Is FTC Compliant
By now it should be clear how important it is for you to be FTC compliant. But how can you do that without spending $7,500-$8,000 or more on Internet Attorneys?
Smart business owners around the world are doing it with the help of FTC Guardian.
FTC Guardian is a service that is 100% focused on helping to keep you get and stay FTC compliant and fully protected. And right now, we are offering a free training to give you the knowledge, information, and guidance that you need to stay out of trouble with the Federal Trade Commission.
Free Compliance Workshop: Join Chip Cooper, Esq., the #1 FTC Compliance trainer in the World, for a one-of-kind, completely free online compliance workshop. Workshops fill up quickly, so register now.
Here are some of the things you'll discover on the training:
Real-Life Examples of People Who Didn't Think They Were At Risk, But Who Got Nailed By The FTC, And Why It Could Happen To You, Too
The 3 Enormous Powers The FTC Has That Can Change Your Life – And Your Family's Life – Forever!
How to Avoid FTC Claims When Collecting Leads With Optin Forms
3 Privacy Policy Mistakes Every Digital Marketer Is Making, And Why You're In The FTC Crosshairs.
Remember: legal protection is a massively important part of your business, and it's one you cannot afford to ignore any longer.
Go here to register for our next FREE training and make your business is FTC compliant today!
Disclaimer:  This article is provided for informational purposes only. It's not legal advice, and no attorney-client relationship is created. Neither the author nor FTC Guardian, Inc. is endorsed by the Federal Trade Commission.