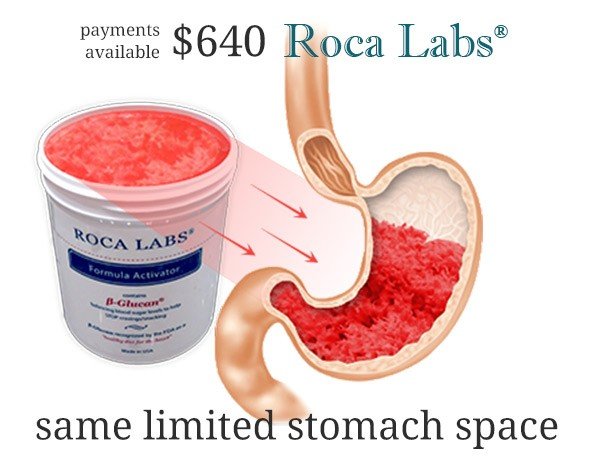 FTC sues weight-loss company for online 'gag clause'
FTC sues weight-loss company for online 'gag clause'
Roca Labs is in BIG trouble. Not only are they being charged with deceptive advertising, but the FTC is accusing them of imposing consumer gag orders!
The Federal Trade Commission (FTC) is suing a weight loss powder company over multiple allegations of unfair and deceptive practices, including attempts to bar customers from posting negative reviews online.
The allegations against Roca Labs and its affiliates were made Monday in a federal court in Florida. In addition to the so-called gag clause, the FTC also alleges the company made false and unsubstantiated claims about the effectiveness of the product.
The commission also alleges the company failed to disclose that some positive reviews were made by people who received discounts. The company is also facing allegations that it violated customer privacy by disclosing some health information to banks and payment processors.
"Not only did they make false or unsubstantiated weight-loss claims, they also attempted to intimidate their own customers from sharing truthful – and truly negative – reviews of their products," the FTC's consumer protection head, Jessica Rich said.
The FTC said the company had made $20 million in sales since 2010.
Versions of the weight loss company's terms of purchase in question Monday said that "regardless of your personal experience with RL, you will not disparage RL and/or any of its employees, products or services."
Violating those terms allowed the company to waive any discounts and authorized it to "seek all legal remedies" to get the negative review retracted or removed.
The FTC alleges those terms violate the commission's rules against "unfair acts or practices" because they were likely "to cause substantial injury to consumers that is not reasonably avoidable by consumers and that is not outweighed by countervailing benefits to consumers or competition."
via FTC sues weight-loss company for online 'gag clause'
Here's How To Make Sure You,




Your Business & Website Is FTC Compliant
By now it should be clear how important it is for you to be FTC compliant. But how can you do that without spending $7,500-$8,000 or more on Internet Attorneys?
Smart business owners around the world are doing it with the help of FTC Guardian.
FTC Guardian is a service that is 100% focused on helping to keep you get and stay FTC compliant and fully protected. And right now, we are offering a free training to give you the knowledge, information, and guidance that you need to stay out of trouble with the Federal Trade Commission.
The training is titled: 3 Tragic (Legal) Privacy Policy List Building Mistakes That Can Get You In Hot Water With The FTC Today – Resulting In Your Business Being Shut Down… And How To Solve It!
Here are some of the things you'll discover on the training:
Real-Life Examples of People Who Didn't Think They Were At Risk, But Who Got Nailed By The FTC, And Why It Could Happen To You, Too
Why 2014 Was a Significant Year For Online Businesses, And Why You Should Be Worried!
The 3 Enormous Powers The FTC Has That Can Change Your Life – And Your Family's Life – Forever!
How to Avoid FTC Claims When Collecting Leads With Optin Forms
3 Privacy Policy Mistakes Every Digital Marketer Is Making, And Why You're In The FTC Crosshairs.
Remember: legal protection is a massively important part of your business, and it's one you cannot afford to ignore any longer.
Go here to register for our next FREE training and make your business is FTC compliant today!
Disclaimer:  This article is provided for informational purposes only. It's not legal advice, and no attorney-client relationship is created. Neither the author nor FTC Guardian, Inc. is endorsed by the Federal Trade Commission.