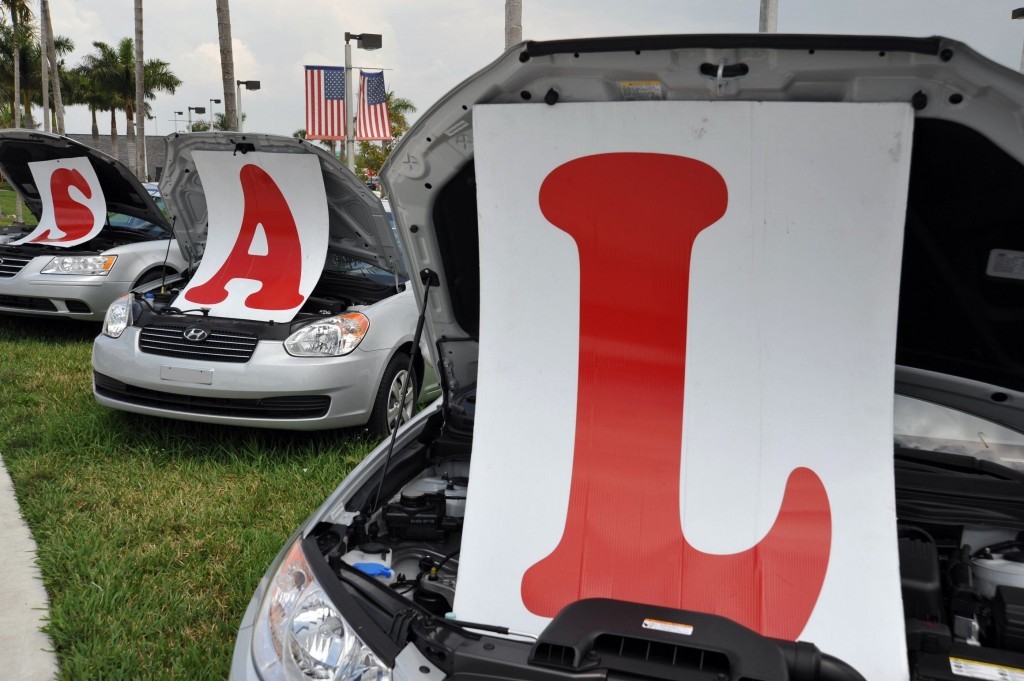 Deceptive Advertising: Two Las Vegas Auto Dealers Settle With FTC
Two auto dealers in Las Vegas agreed to settle Federal Trade Commission charges they used deceptive ads to promote the sale or leasing of their vehicles, including advertising heavily discounted prices that were not generally available to consumers.
According to the complaints, TC Dealership, L.P., doing business as Planet Hyundai, and JS Autoworld, Inc., doing business as Planet Nissan, violated the FTC Act by running ads that misrepresented the purchase price or leasing offers of their vehicles and the amount due at signing. Their ads also violated the Consumer Leasing Act (CLA) and the Truth in Lending Act (TILA) by failing to disclose required lease terms and other credit information.
In promotions by Planet Hyundai for example, the FTC charged that the dealership misled consumers by prominently advertising a vehicle price for "$0 DOWN AVAILABLE", and then in fine print noted that consumers must turn in a vehicle with a trade-in value of at least $2,500. The dealership also failed to disclose other information in its ads such as whether or not a security deposit was required.
Among the deceptive ads by Planet Nissan were prominent offers for "PURCHASE! NOT A LEASE!" when in fact, many of the offers were for leases. Ads by the dealership also failed to disclose the amount of a down payment required, and the terms of repayment.
As part of the proposed consent orders, the dealerships are prohibited from misrepresenting the cost to purchase or lease a vehicle and are required to comply with CLA and Regulation M and TILA and Regulation Z.
These cases are part of the Commission's continuing efforts to protect consumers in the auto marketplace. The FTC provides a variety of resources for consumers buying or leasing a vehicle, including Are Car Ads Taking You For A Ride?
Read the full Press Release here
Here's How To Make Sure You,




Your Business & Website Is FTC Compliant
By now it should be clear how important it is for you to be FTC compliant. But how can you do that without spending $7,500-$8,000 or more on Internet Attorneys?
Smart business owners around the world are doing it with the help of FTC Guardian.
FTC Guardian is a service that is 100% focused on helping to keep you get and stay FTC compliant and fully protected. And right now, we are offering a free training to give you the knowledge, information, and guidance that you need to stay out of trouble with the Federal Trade Commission.
The training is titled: 3 Tragic (Legal) Privacy Policy List Building Mistakes That Can Get You In Hot Water With The FTC Today – Resulting In Your Business Being Shut Down… And How To Solve It!
Here are some of the things you'll discover on the training:
Real-Life Examples of People Who Didn't Think They Were At Risk, But Who Got Nailed By The FTC, And Why It Could Happen To You, Too
Why 2014 Was a Significant Year For Online Businesses, And Why You Should Be Worried!
The 3 Enormous Powers The FTC Has That Can Change Your Life – And Your Family's Life – Forever!
How to Avoid FTC Claims When Collecting Leads With Optin Forms
3 Privacy Policy Mistakes Every Digital Marketer Is Making, And Why You're In The FTC Crosshairs.
Remember: legal protection is a massively important part of your business, and it's one you cannot afford to ignore any longer.
Go here to register for our next FREE training and make your business is FTC compliant today!
Disclaimer:  This article is provided for informational purposes only. It's not legal advice, and no attorney-client relationship is created. Neither the author nor FTC Guardian, Inc. is endorsed by the Federal Trade Commission.