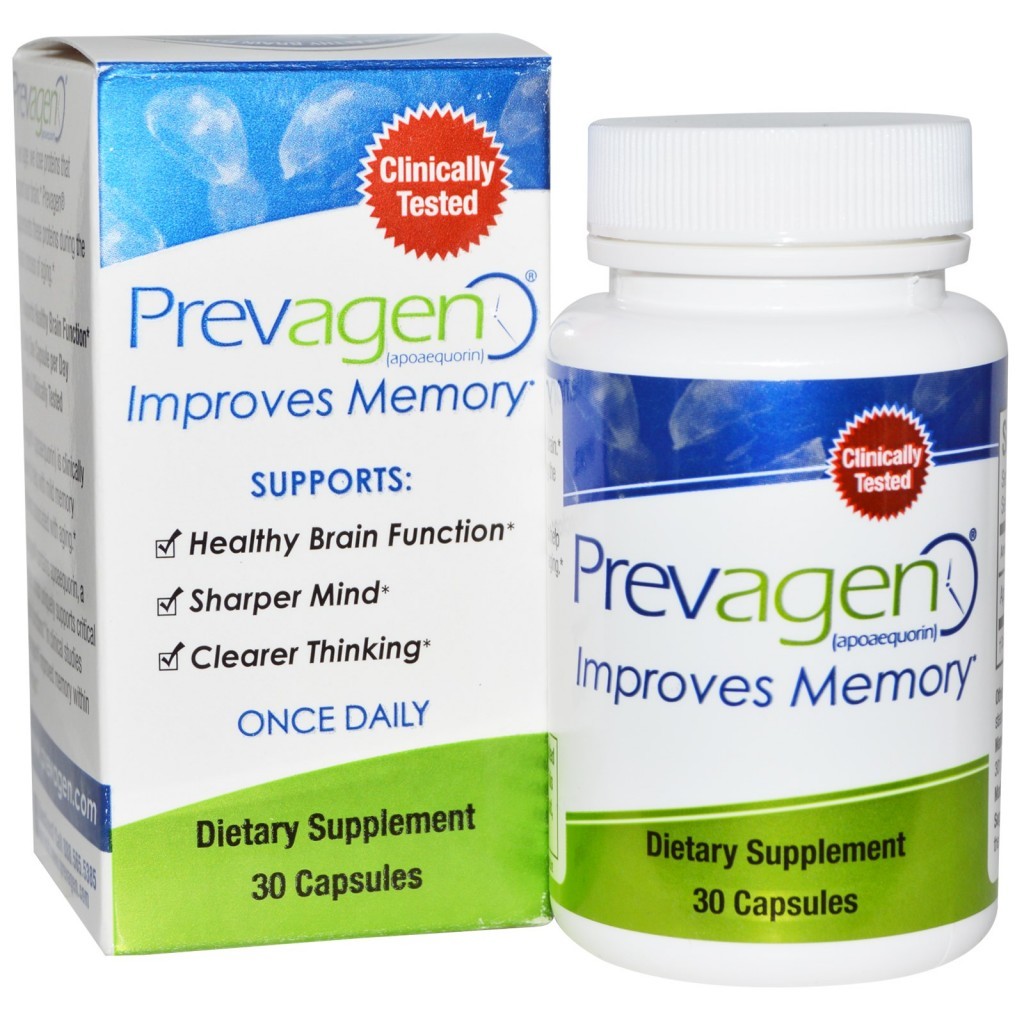 Prevagen Jellyfish Memory Supplement Called Into Question
Complaint Filed With FTC Against Prevagen Jellyfish Memory Supplement
It's all about education folks, and I chose this mornings article for two important reasons. The first reason of course, is to showcase the continued use of deceptive advertising plaguing 'the streets.' I also want to draw your attention to the reality that it's not JUST the FTC watching and policing. In this situation, the ad watchdog group TINA.org filed the claim against Prevagen with the FTC. It is important to recognize that it is NOT just the FTC watching businesses. So if you think that you are too small and/or that you 'fly under the radar' of the FTC due to lack of revenue, think twice – they do have help makes it even more imperative that you educate yourself and learn the FTC guidelines, get compliant, and stay compliant.
With an aging baby-boomer population and an estimated 10 million Americans predicted to develop some form of brain disease, supplements claiming to help brain function are flooding the market. Wisconsin-based Quincy Bioscience, the self-proclaimed industry leader, has sold more than two million bottles of its jellyfish-based supplement Prevagen since its launch in 2007 on the premise that it is clinically proven to improve memory. But an investigation by TINA.org has found that the company does not have reliable scientific evidence to back up its claim and the organization has filed a deceptive advertising complaint with the Federal Trade Commission.
Prevagen is manufactured and marketed by Quincy Bioscience and sold at major retail stores such as CVS and Walgreens for between$40 and $60. TINA.org's investigation found that the studies the company cites as evidence that Prevagen improves memory are riddled with deficiencies that render them unreliable. In addition, according to Dr. David S. Seres, director of medical nutrition at Columbia University Medical Center, basic scientific principles do not support that the key ingredient in Prevagen – apoaequorin, a synthetic protein the company claims was originally found in bioluminescent jellyfish from Puget Sound — has any effect on memory.
"It is biologically inconceivable that taking a protein by mouth would have any effect on memory," Seres concluded.
TINA.org called on Quincy Bioscience to correct its deceptive advertising. After the company failed to respond, the ad watchdog filed a complaint with the FTC urging it to take action.
For more on TINA.org's complaint regarding Prevagen: www.truthinadvertising.org/prevagen-ftc-complaint
via Complaint Filed With FTC Against Prevagen Jellyfish Memory Supplement
Here's How To Make Sure You,




Your Business & Website Is FTC Compliant
By now it should be clear how important it is for you to be FTC compliant. But how can you do that without spending $7,500-$8,000 or more on Internet Attorneys?
Smart business owners around the world are doing it with the help of FTC Guardian.
FTC Guardian is a service that is 100% focused on helping to keep you get and stay FTC compliant and fully protected. And right now, we are offering a free training to give you the knowledge, information, and guidance that you need to stay out of trouble with the Federal Trade Commission.
The training is titled: 3 Tragic (Legal) Privacy Policy List Building Mistakes That Can Get You In Hot Water With The FTC Today – Resulting In Your Business Being Shut Down… And How To Solve It!
Here are some of the things you'll discover on the training:
Real-Life Examples of People Who Didn't Think They Were At Risk, But Who Got Nailed By The FTC, And Why It Could Happen To You, Too
Why 2014 Was a Significant Year For Online Businesses, And Why You Should Be Worried!
The 3 Enormous Powers The FTC Has That Can Change Your Life – And Your Family's Life – Forever!
How to Avoid FTC Claims When Collecting Leads With Optin Forms
3 Privacy Policy Mistakes Every Digital Marketer Is Making, And Why You're In The FTC Crosshairs.
Remember: legal protection is a massively important part of your business, and it's one you cannot afford to ignore any longer.
Go here to register for our next FREE training and make your business is FTC compliant today!
Disclaimer:  This article is provided for informational purposes only. It's not legal advice, and no attorney-client relationship is created. Neither the author nor FTC Guardian, Inc. is endorsed by the Federal Trade Commission.